Training UN Peacekeepers
Training UN Peacekeepers in child safeguarding is vital for the Uruguayan Army's UN Peacekeepers. Uruguay is one of over 120 countries working with the United Nations, which have helped keep the peace around the globe for nearly 70 years. Whether military, police or civilian personnel, their UN Peacekeepers share a common purpose: the protection of vulnerable communities and the provision of support to countries struggling to move from conflict to peace. With over more than 900 peacekeepers, Uruguay's largest contingent is with the UN stabilization mission in the Democratic Republic of the Congo or MONUSCO.
Preparing for deployment
Keeping Children Safe is proud to have delivered training sessions on child safeguarding and protection, as well as prevention of sexual exploitation, abuse and harassment. Our team travelled to Uruguay to lead this training session for the regional Human Security in Military Operations course, specifically designed for military personnel about to be deployed as UN Peacekeepers. This project is a partnership with the UK Ministry of Defence and the Foreign and Commonwealth Office, and  part of our ongoing work on safeguarding children in the context of peacekeeping operations.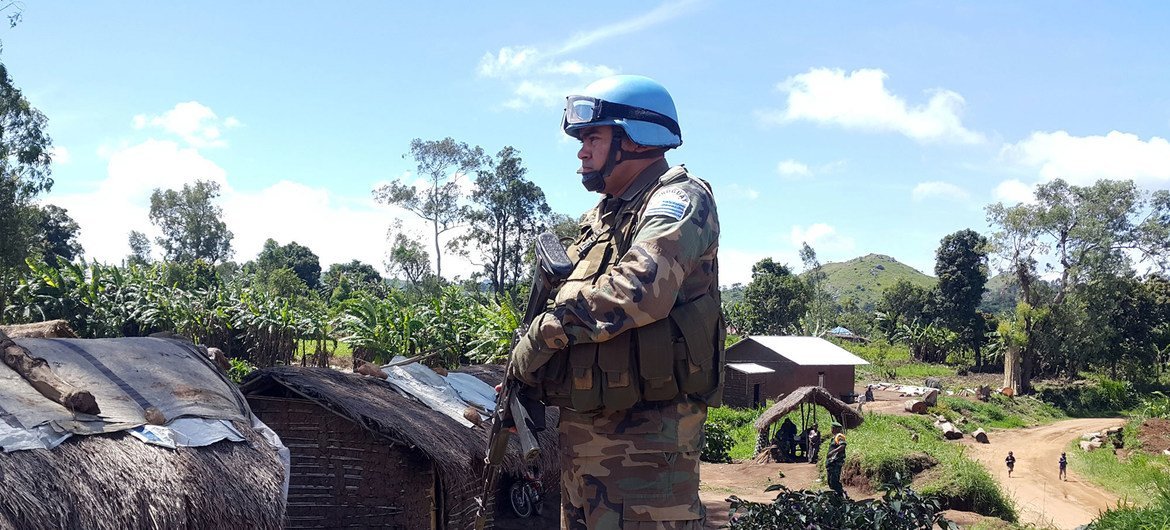 There is quite an interesting video the Uruguayan Army has produced to showcase the story of their UN Peacekeepers. Among those that  served in the DRC, a vast African nation, is Natalia Gallardo. While with MONUSCO, she was part of the Uruguayan Navy, part of a team that patrolled lakes to defend against pirate and armed attacks. Watch her story here (YouTube).
---
What you can do
Help keep children safe
You can make a donation to support our work online (see donate button a top right corner of this page) or by bank transfer: Account no: 65445370, sort code: 089299 (please reference: SAFE). You can also download a donation form (PDF)  (US single donation / US regular donation) or (UK single donation / UK regular donation), if you would prefer to send a cheque (made payable to 'Keeping Children Safe').
Find out if your organisation could be putting children at risk
Use the Keeping Children Safe free self-assessment tool today.