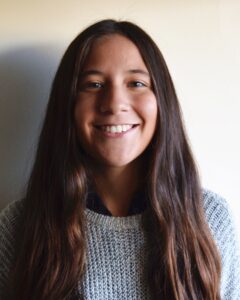 Global Communications Assistant
Josefina has a bachelor's in Communications and Journalism, and since the beginning of her career, she has worked helping social and environmental not-for-profit organisations to develop their communication strategies and to promote real change in society.
She started as a Communications Assistant at the British Embassy in Montevideo, Uruguay, and went on to specialise in social media, copywriting and journalistic production, with an interest in cultural, environmental and social issues. She also studied to become an English teacher and translator of Spanish and English. Josefina found her calling when she started working early on in communications to promote ocean and marine conservation in Uruguay and the region. 
As an environmental and social communicator, she was a delegate for the UN Climate Change conference in Glasgow, Scotland in 2021, and she strongly believes in communicating with a purpose, and is very excited to join KCS to keep raising awareness on the importance of child safeguarding.