The KCS Team
Sarah Blakemore
Chief Executive Officer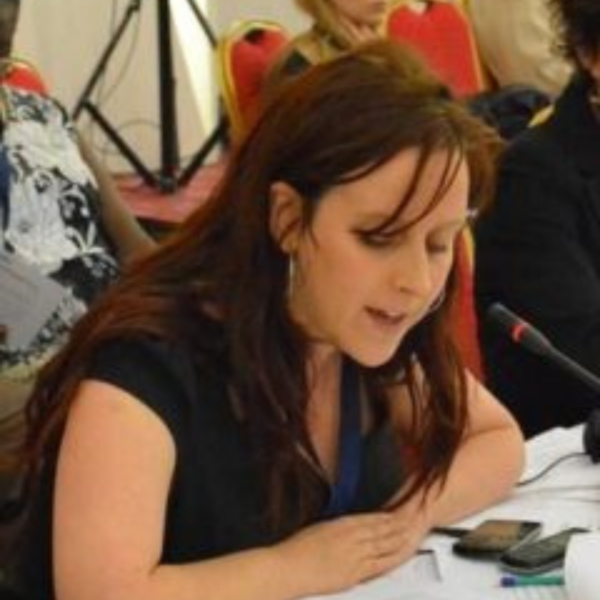 Sarah is the CEO of Keeping Children Safe and is responsible for strategic leadership, high-level representation and partnerships, policy and organisational development.
She is a Visiting Research Fellow at the University of Reading School of Law, focusing on safeguarding children in conflict and crisis situations and a Doctoral Researcher at Department of Life Sciences, Brunel University, London, researching a child-rights based approach to safeguarding children in international organisations.

Sarah has almost two decades of experience in international development and human rights. Prior roles included at the International Campaign to Ban Landmines- Cluster Munition Coalition, End Water Poverty, Save the Children UK and Oxfam. She speaks English and Spanish.
Helen Carter
Head of Finance and Operations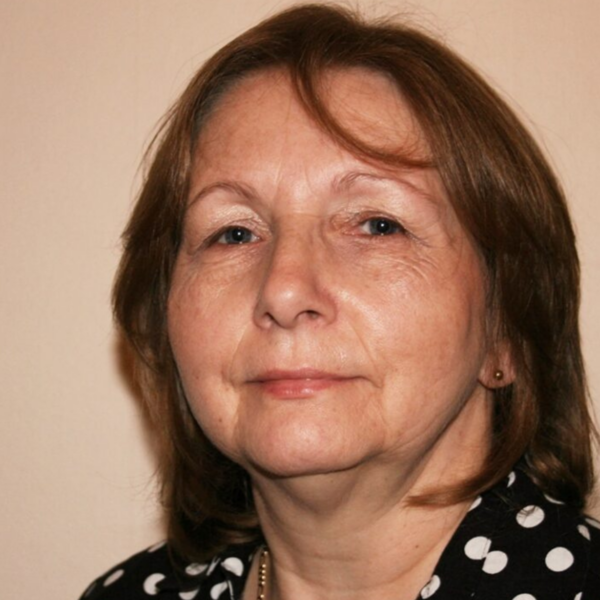 Helen leads Keeping Children Safe's finance, HR and operational functions across global programmes. She supports the Chief Executive and Trustees in ensuring compliance and good governance as well as managing organisational risk.
Helen supports a diverse, geographically disbursed team to deliver the KCS strategic plan. Key to this is the continuing development of a values-based organisational culture that supports safeguarding, non-discrimination, accountability, transparency, inclusion, dignity and respect for all.
Helen has several decades of experience in developing finance, HR and operational functions in a number of sectors and began her career in an architectural practice, before moving to the charity sector. Prior to working at KCS, she served as Interim Director of a rights-based disability charity, managing a team of staff in finance, administration and HR.
Alex Dressler
Head of Standards and Learning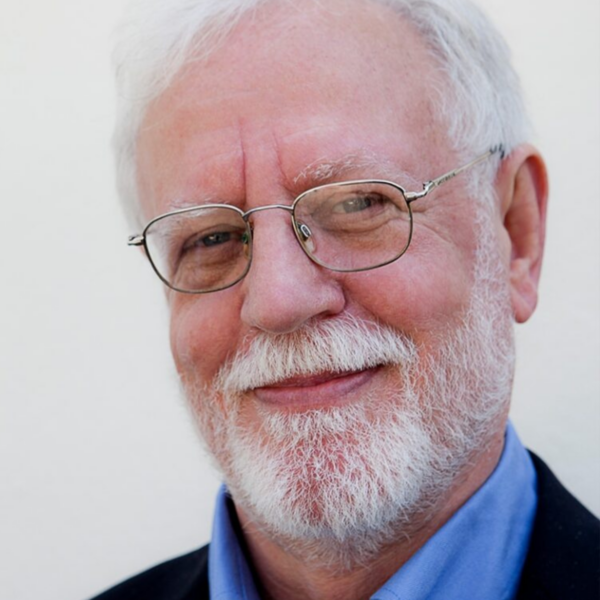 Alex leads Keeping Children Safe's global programmes. He facilitated the development of the current version of the International Child Safeguarding Standards and has designed and delivered child safeguarding training, mentoring, technical support, and quality assurance to organisations serving millions of children across Africa, Asia, Europe, North, Central and South America.

Alex has a degree in International Relations from The American University and 40 years of experience in international development, journalism and human rights. He is an Oscar-nominated documentary maker and reporter and previously worked as an organisation development delegate for the International Federation of Red Cross and Red Crescent Societies, assigned to support Red Cross Societies in Mexico, the Caribbean and Central America. Before that, he was a regional resource development delegate for Central and Eastern Europe and the Baltic. More recently, Alex was the director of the Consortium for Street Children. Alex speaks German, English and Spanish.
Stefan Yordanov
Senior Child Safeguarding Programme Manager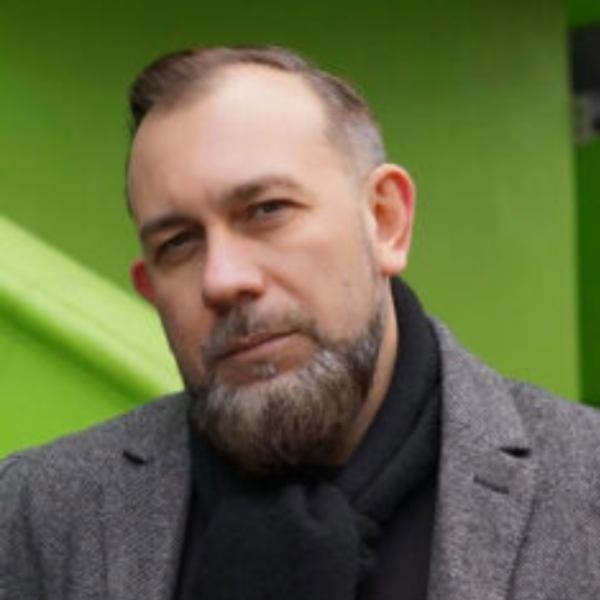 Stefan manages Keeping Children Safe's global programmes providing high-quality independent child safeguarding technical support, training, mentoring and quality assurance to organisations from all sectors, from governments, civil society, militaries, schools, sports organisations and the private sector.

He has a Master's degree from Plovdiv University in Bulgaria and more than two decades of experience as a child rights and child safeguarding practitioner, with specific experience and expertise in safeguarding disabled children, children in alternative care and child participation in safeguarding. Stefan has accompanied thousands of organisations of all types and sizes across the world to improve their child safeguarding measures.

Previously Stefan worked for the Centre for Inclusive Education and Save the Children UK) as a Child Protection and Child Participation officer. Stefan speaks English, Bulgarian, and Russian.
Luisa Fontanazza
Design and Impact Specialist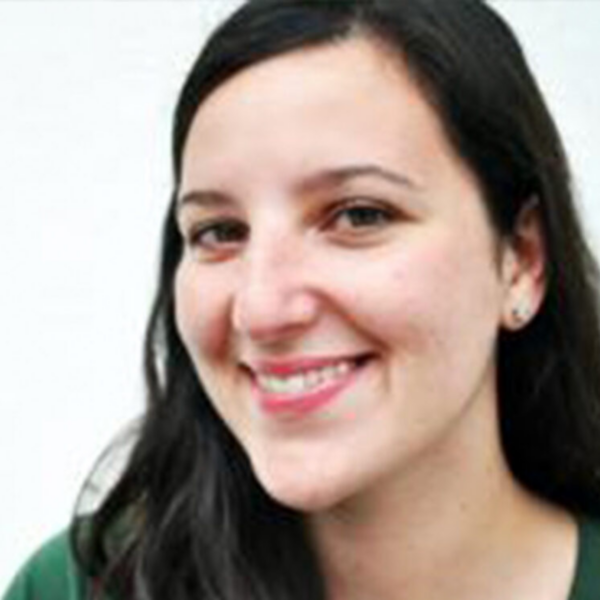 Luisa is a Design and Impact Specialist overseeing Keeping Children Safe's communications and online learning strategies to engage audiences across the world on child safeguarding. She is responsible for developing the KCS Learning online platform providing accredited child safeguarding courses for all levels, from beginners to advanced practitioners, as well as designing strategies for evaluating the impact of KCS programmes and activities.
She has a bachelor's degree in Design from the University of Palermo, and is passionate about youth empowerment, with a strong belief that design can advance positive social change in society. She speaks Italian and English.
Juan Diego Oquendo
Child Safeguarding Adviser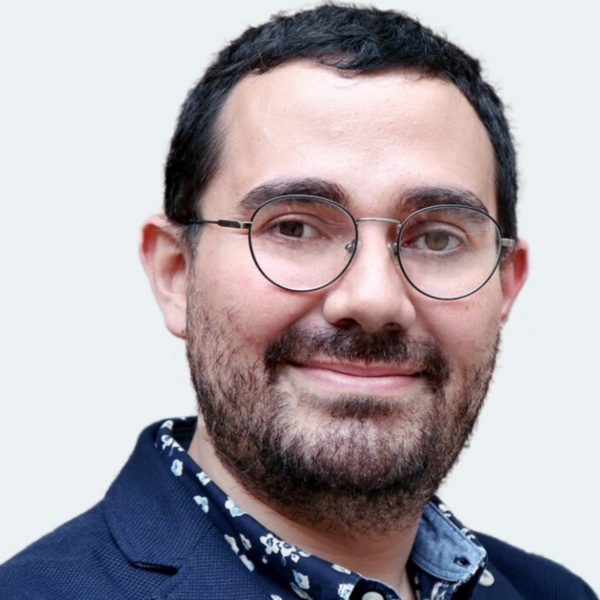 Juan-Diego is a Senior Child Safeguarding Adviser, accompanying organisations from all sectors, from governments, civil society, militaries, schools, sports organisations and the private sector to improve their child safeguarding measures.
He has provided technical support to organisations from every region of the world on all aspects of child safeguarding including: developing organisational policies and procedures, investigations and responding to safeguarding allegations, integrating safeguarding into national child protection systems, and child participation in safeguarding.
He has a Master's degree from Universidad Del Valle in Monitoring, Evaluation and Management of Development, with specific experience and expertise in national advocacy on child safeguarding, safeguarding Indigenous and migrant children as well as developing systems for Monitoring, Evaluation and Learning on child safeguarding.
Previously Juan-Diego worked as a journalist and for Asociación Nacional Contra el Maltrato Infantil (CONACMI) in Guatemala strengthening the national child protection system. Juan-Diego speaks Spanish, English and French.
Valentina Mirabolano
Advocacy and Research Manager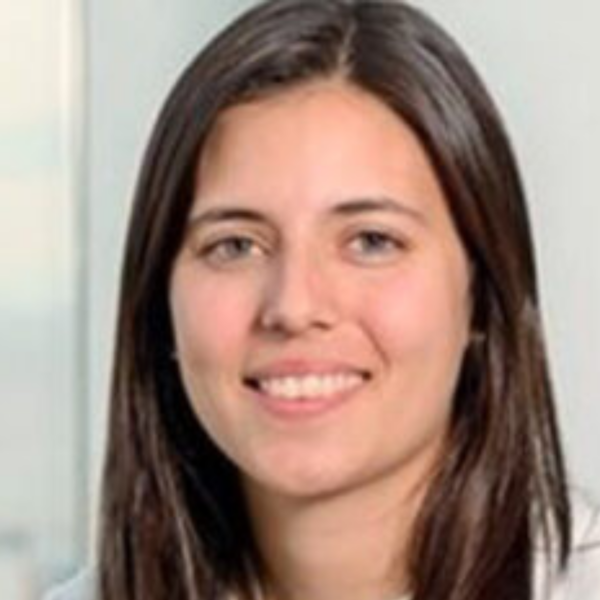 Valentina leads Keeping Children Safe's global advocacy and research initiatives. As well as providing context-specific technical support to organisations from all sectors, from governments, civil society, militaries, schools, sports organisations and the private sector in every region of the world.
She is a thematic expert in a number of child safeguarding policy areas such as: preventing child abuse in peacekeeping (including training military personnel), embedding safeguarding measures into child protection systems, safeguarding and faith and child safeguarding in the Americas. She is also responsible for convening KCS's international conferences, engaging tens of thousands of practitioners, researchers and policy-makers each year.
Valentina has a bachelor's degree in international relations from the University of the Republic in Uruguay and is an Erasmus Mundus Scholarship awardee. Previous role included in the corporate sector and in defence diplomacy with the UK Government's Foreign and Commonwealth Office. She speaks Spanish, English and French.
Samuel Gordon
Global Membership and Events Programme Officer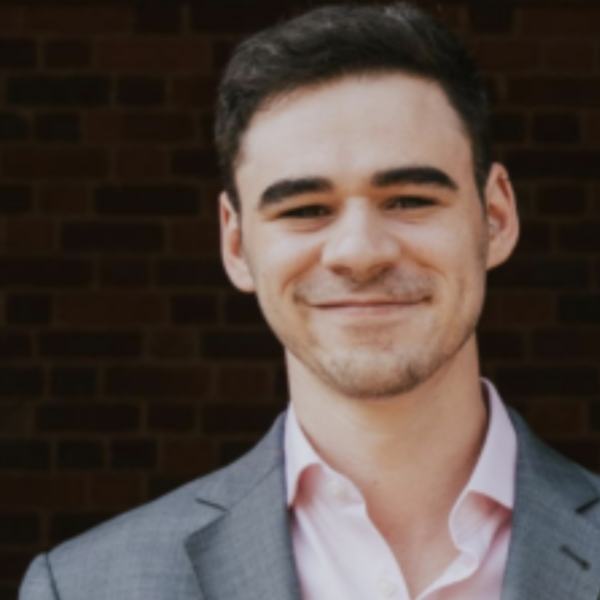 After receiving his MSci in international relations from the University of Nottingham, Sam spent his career working in the field of human rights and international relations. He focused on issues from radical extremism to the connection between business and human rights and has co-authored published papers on his work. His other main area of focus and expertise are the United Nations human rights system, its mechanisms, and how civil society can better access it. During this time, he developed a wide range of research, policy development, outreach and communication skills. Whilst employed by the University of Reading he worked closely with the United Nations on a project aimed at prevention of sexual exploitation and abuse, where he developed a commitment to safeguarding children in situations of vulnerability.
Sam convenes and develops the Keeping Children Safe network of member organisations, which together impact the lives of 20 million children worldwide, many living in some of the world's worst conflict and crisis zones. He offers technical assistance, support, peer-to-peer networking, events and engagement opportunities to a growing network of around 150 organisations from all sectors, with a specific focus on small organisations with limited access to resources.
Josefina Mosle
Global Communication Assistant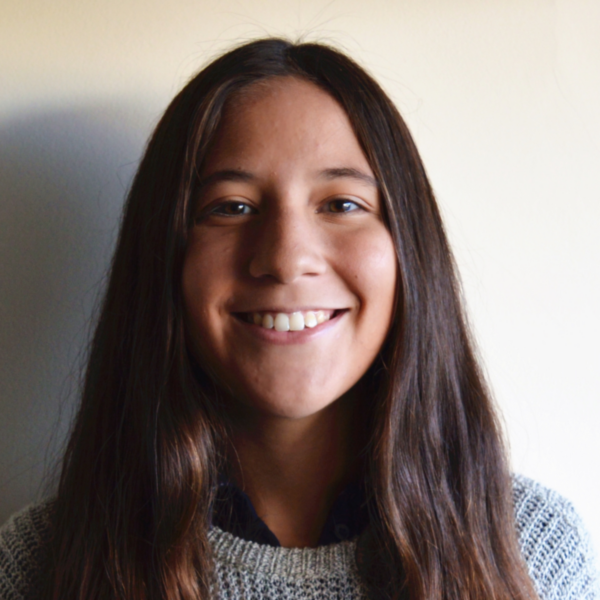 Josefina leads Keeping Children Safe's social media communications and outreach strategies to engage audiences across the world on child safeguarding. She supports the development of the KCS website as well as leading on promotion and outreach initiatives for global conferences and events.
She is a multilingual expert in designing high-impact culturally-sensitive communication products. She has a bachelor's degree in Communications and Journalism, and a commitment to helping social and environmental not-for-profit organisations to develop their communication strategies to promote real change in society.
Previous roles included supporting communications at the British Embassy in Montevideo, Uruguay, and as a specialist in social media, copywriting and journalistic production, with an interest in cultural, environmental and social issues. She was a delegate for the UN Climate Change conference in Glasgow, Scotland in 2021, and continues to work to promote ocean and marine conservation in Uruguay and the region. She speaks Spanish, English and Italian.
Konticha Pattamavichitvong
Online Learning and Publications Assistant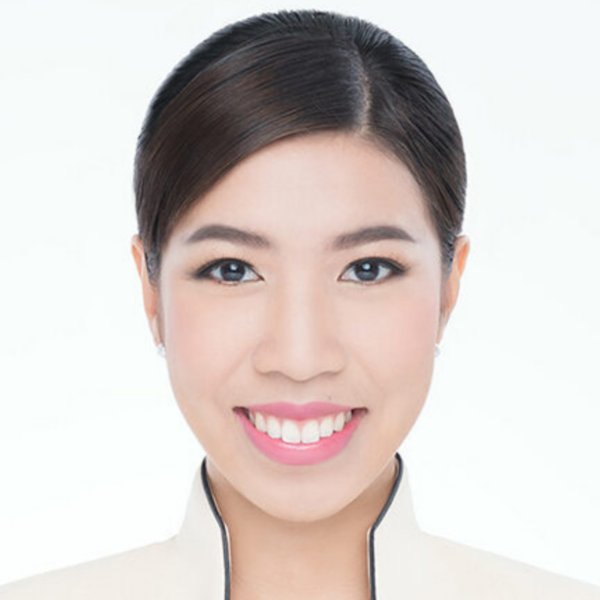 Konticha supports the development of the KCS Learning online platform providing accredited child safeguarding courses for all levels, from beginners to advanced practitioners, as well as designing publications and resources to engage audiences across the world on child safeguarding.
She has a Bachelor's in English Literature, a minor in International Relations and a Master's degree in Education and Technology. Her passion for utilising technology as a tool to broaden access to education began early in her life, which led her to volunteer with local schools and NGOs.
Previous roles included an internship at the Royal Thai Embassy in Singapore where she cultivated her skills in relationship building and understanding governmental protocols. This exposure combined with her academic background paved the way for her work at the International Committee of the Red Cross (ICRC) as a Digital Learning Specialist.
At ICRC, she developed online training courses, toolkits, and learning materials, aiming to equip staff with essential knowledge and skills for their roles. Furthermore, she leveraged her expertise in technology and education to evaluate online learning outcomes, producing comprehensive reports that she presented to subject-matter experts to continually improve the quality of staff training courses. Konticha speaks Thai, English and French.
KCS Trustees
Steve Smith
Chair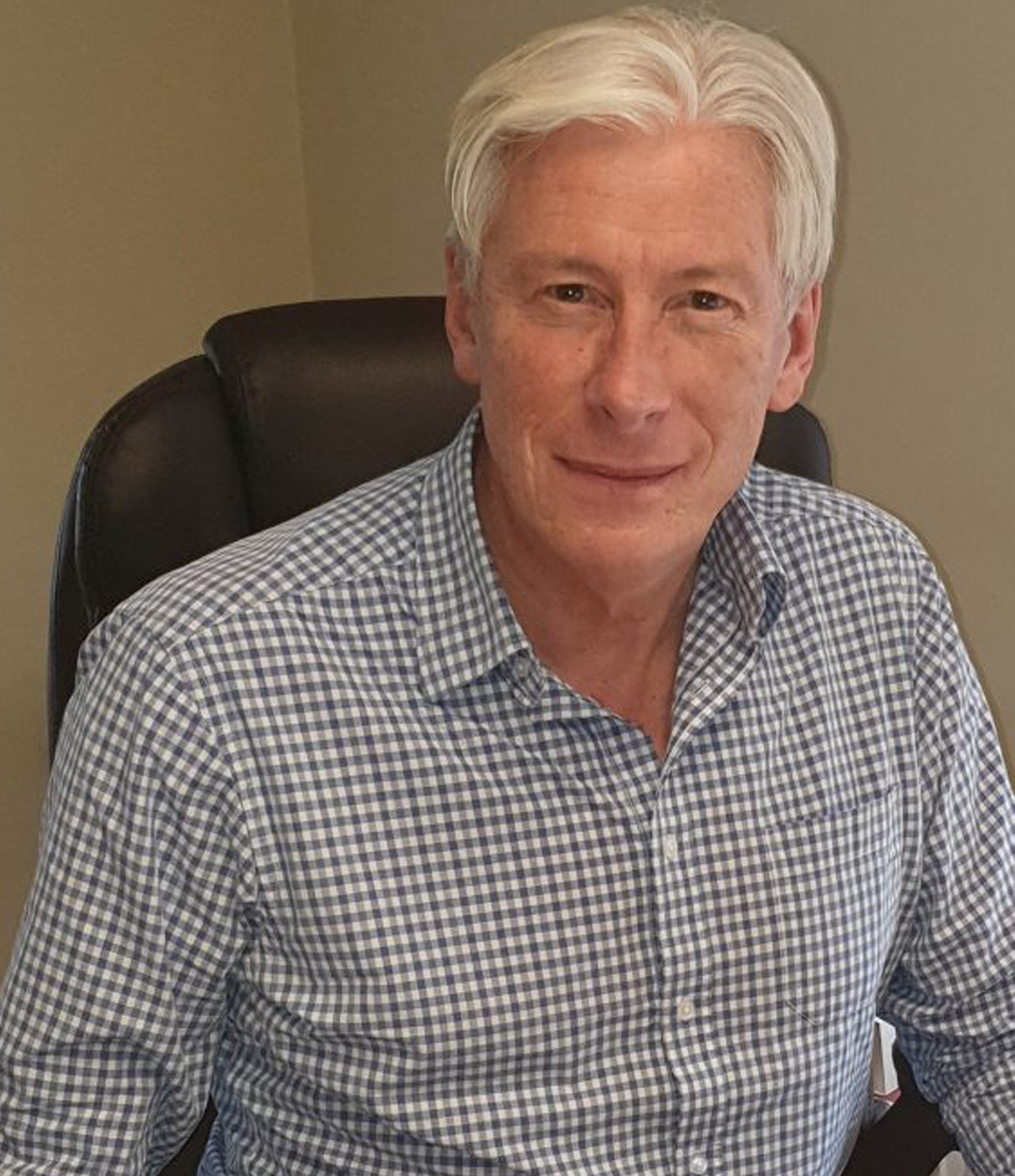 Steve Smith has been CEO of the International Refugee Trust since May 2016. Prior to joining IRT, Steve was CEO of Action on Armed Violence (AOAV) – a UK-based, international NGO, with the mission of reducing the global incidence and impact of armed violence. Here, he oversaw programmes in Burundi, Sierra Leone, Western Sahara, Liberia and DRC, while conducting advocacy work with major institutions, such as the UN, World Customs Organisation and British Houses of Parliament. Steve came from a military background, which saw him serve on operations in Northern Ireland, Kosovo, Iraq and a number of other unstable regions. He therefore brings a broad spectrum of experience of conflict zones and fragile states to KCS.
Steve holds Master's degrees in War in the Modern World (KCL) and Risk, Crisis and Disaster Management(Leicester). He is the author of 3-2-1 Bomb Gone, a history of the fight against the terrorist bombers in Northern Ireland during 'The Troubles'. He was appointed MBE in 1993 for his work in Northern Ireland.
Jon Brown
Trustee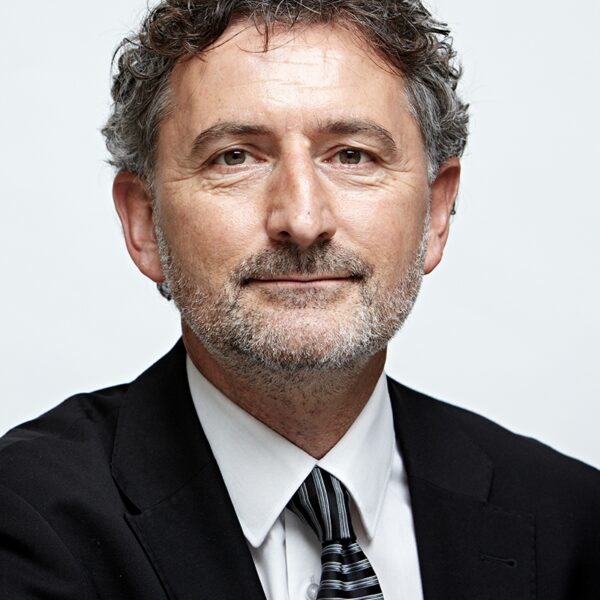 on Brown is a qualified Social Worker with a Masters in Social Policy from the LSE. During his career as a Probation Officer and Social Worker, he has been responsible for setting up and managing a range of sexual abuse services ranging from therapeutic services for child victims, services for children and young people with sexually harmful behaviour and services for adult sex offenders.
Between 2003-2007 Jon was Chair of NOTA, the National Organisation for the Treatment of Abusers and remains on the National Executive Committee and is now chair of the Prevention Committee. He is also a Trustee of the Loudoun Trust which exists to promote evidence-based research and practice in the field of sexual aggression against children; he was a Board member of eNACSO (European NGO Alliance for Child Safety Online) and he is a member of the International Working Group for Child Safety Online; he is a peer reviewer for the Economic and Social Research Council the Journal of Sexual Aggression and the Australian Royal Commission into Child Sexual Abuse and with the Children's Commissioner was co-chair for the Office for the Children's Commissioner's Inquiry into to Child Sexual Abuse in the Family Environment. He is an expert member of NICE.
Jon has authored a number of book chapters and is the author of Preventing Child Sexual Abuse: Towards a National Strategy for England (NSPCC 2015) and editor of Online Risk to Children: Impact, Protection and Prevention (2017) published by Wiley.
Before taking up this role with the NSPCC Jon was Operational Director of Children's Services with Action for Children. In April 2010 he became Head of Strategy and Development at the NSPCC, helping to take forward the new organisational strategy in relation to sexual abuse. In October 2015 he joined Torbay and Plymouth Children's Services, first as Head of Development and Impact, then as Assistant Director for Transformation and Improvement, leading on transformation and improvements with Torbay Children's Services.
Jon is currently working as Director of Strategic Partnerships at Barnardo's.
Robert Shilling
Trustee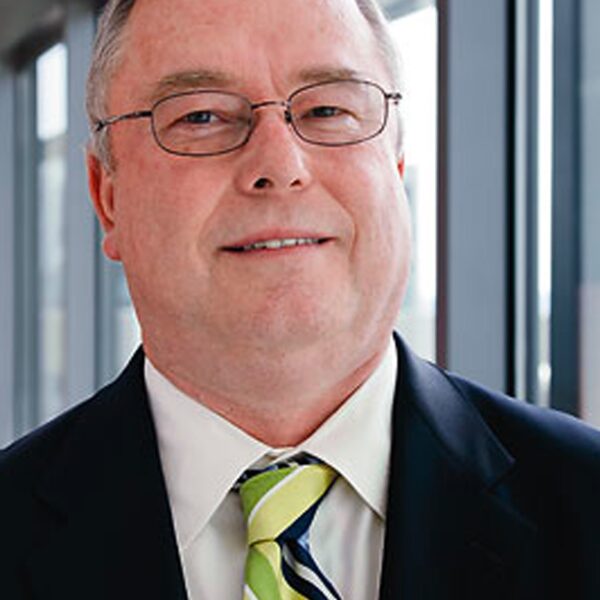 Detective Bob Shilling is a retired, 42-year veteran of the Seattle Police Department where he led the Sex and Kidnapping Offender Detail for 21 years. Bob spent the last three years of his career as the Head of Crimes against Children for INTERPOL in Lyon, France. Under Bob's leadership, his team and network of investigators physically rescued 5,420 victims of sexual abuse through victim identification techniques on child abuse images circulated on the Internet and Darknet.
Bob was the recipient of the 2014 International Council of Jurists Award presented in London by the President of the International Court, and the former Prime Minister of Jordan. The award was for his lifetime achievements in protecting the rights of children. Bob was the first law enforcement officer ever to receive this award. In 2015, he was honoured at Facebook Headquarters in Dublin, Ireland with the 'Wired Cop' Award for his lifetime achievements in protecting children online. In October 2017, Bob received the 'Distinguished Contribution Award' from the Association for the Treatment of Sexual Abusers for his 'notable contributions to the field of sexual abuse.'
Kgomotso Tshaka
Trustee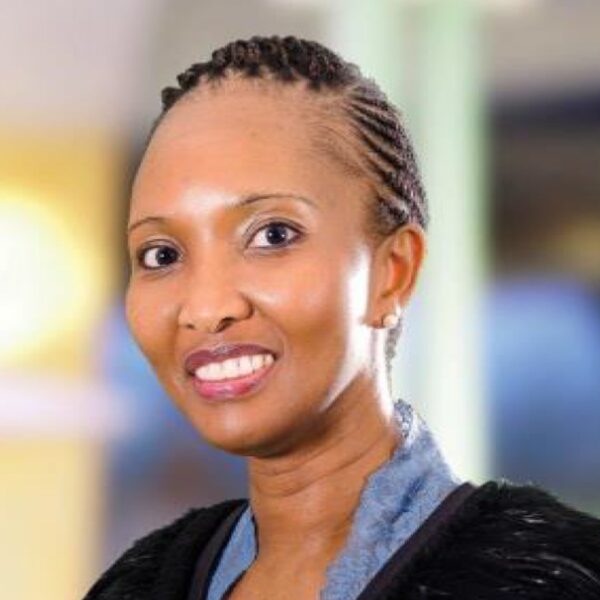 gomotso Tshaka is a South African citizen with 19-years' extensive executive management experience in medical insurance and mining with accountability in areas of strategy development, sustainability, regulatory compliance and risk management.
She currently holds the position of Vice President Sustainability for AngloGold Ashanti and sits on various boards and committees, including:
United Nations Global Compact Local Network South Africa – Board member
Masakhisane Fund AngloGold Ashanti – Chairperson
ChemWes (Pty) Limited – Board member
Mine Waste Solutions (Pty) Limited – Board member
She previously held the position of President of Lonmin Development Trust, for Lonmin Platinum. Her qualifications are an MBA degree from the Gordon's Institute of Business (GIBS) and an undergraduate Bachelor of Social Science degree from University of Cape Town. She has also attended various leadership and management programmes including Global Executive Development Programme at GIBS and Management Advancement Programme at the University of Witwatersrand.
Theophane Nikyema
Trustee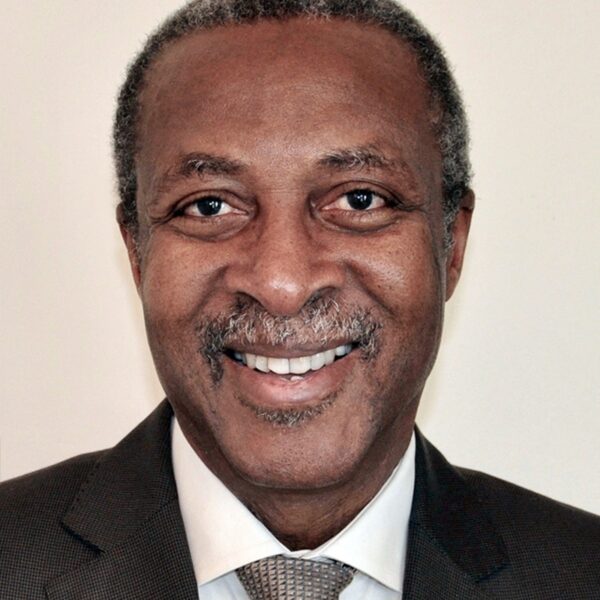 Théophane Nikyèma, from Burkina Faso is the former Executive Director of The African Child Policy Forum (ACPF), an independent pan-African centre for policy research and dialogue on the African child. He is currently contributing to the work of the International Bureau for Children Rights (IBCR) as its Vice-President and serves as a member of the Executive Committee of Child Rights Connect.
A passionate advocate for children rights and well-being, Théophane has more than 25 years of experience in international development. He served in leadership positions within the United Nations System in Africa and Asia. His previous appointments include UNICEF Representative ad interim in Mali, UNDP Resident Representative, UN Resident Coordinator and Humanitarian Coordinator in Uganda, UNICEF Deputy Regional Director for West and Central Africa and UNICEF Representative in Rwanda and Regional Operations Officer for South Asia.
Théophane holds a Postgraduate Diploma in Human Resources from the Institute of Policy Development and Management, the University of Manchester, UK; a Master of Business Administration from the Peter F Drucker and Masatoshi Ito Graduate School of Management, Claremont Graduate University, USA and a Bachelor's degree in Economics from the Cheikh Anta Diop University, Senegal.
Benyam Dawit Mezmur
Trustee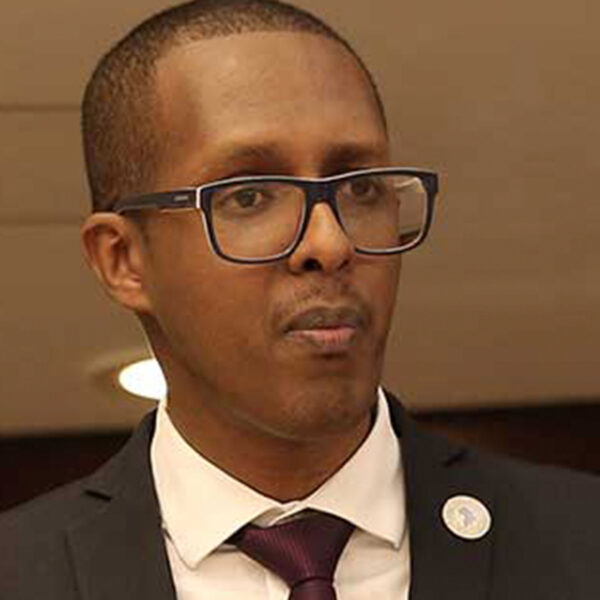 Benyam Dawit Mezmur, from Ethiopia, is an academic who specialises in children's rights law. He is the Chairperson of the United Nations Committee on the Rights of the Child (CRC) and the African Committee of Experts on the Rights and Welfare of the Child (ACERWC) of the African Union.
He previously served as the Chairperson of the ACERWC (2012- 2014) and Vice-Chairperson of the CRC Committee (2013-2015). Benyam is an Associate Professor of Law at the Dullah Omar Institute for Constitutional Law, Governance and Human Rights [formerly known as the Community Law Centre] of the University of the Western Cape in South Africa, where he is the Senior Researcher and Coordinator of the Children's Rights Project.
Robin Smith
Trustee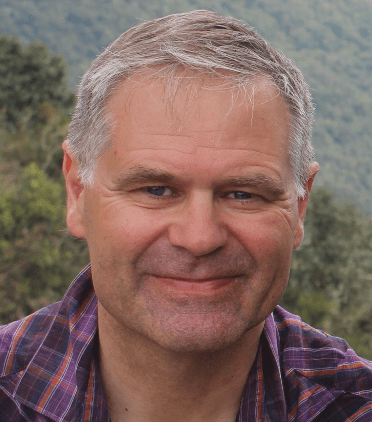 Robin Smith has over 30 years experience in leadership, operational and supply chain management, strategy development, and diplomacy. He has spent the last few years working in the southern cone of South America where, as part of his role, he led and funded programmes on human security and children protection within the military operational environment, focusing on national military contributors to UN operations. He has previously worked in Afghanistan, Africa and the Middle East as well as across Europe.
Robin is now undertaking a transition leadership role at a college for adult skills and training in the UK, and has previously held appointments as a Non-Executive Director of a UK skills and sixth form college, and as a School Governor. He holds an MBA from the University of Bath, a Masters from King's College London, and a degree in History and Geography.
Discover Keeping Children Safe