Uniting for Child Safeguarding: Welcoming DBI Foundation & Homes to the KCS Network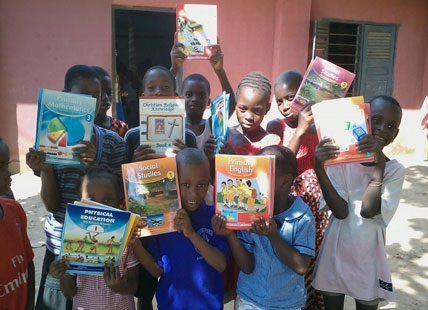 We are delighted to welcome DBI Foundation & Homes to our members network at Keeping Children Safe.

As a registered non-profit organisation in Nigeria, DBI is dedicated to promoting community health and integrated development nationwide.

DBI Foundation's focus on providing care and support services for orphans and vulnerable children, and economic empowerment for their caregivers aligns well with our mission at Keeping Children Safe. We both believe that preventing harm to children's health or development and ensuring that they grow up in circumstances consistent with the provision of safe and effective care is critical for their well-being.

As DBI Foundation takes the lead responsibility for safeguarding children in Nigeria over the next year, we are excited to work together to promote child safeguarding and prevent child abuse in the country.

We look forward to collaborating with DBI Foundation & Homes. Together, we can work towards creating a safer world for all children.

[Español] Estamos encantados de dar la bienvenida a DBI Foundation & Homes a nuestra red de miembros de Keeping Children Safe.
El enfoque de la Fundación DBI en Nigeria en la atención y apoyo a huérfanos y niños y niñas vulnerables, y el empoderamiento económico de sus cuidadores se alinea bien con nuestra misión en Keeping Children Safe. Nos entusiasma trabajar juntos para promover la protección de la infancia y prevenir el abuso infantil.