Welcoming FAPROS: Safeguarding Children, Creating a Safer World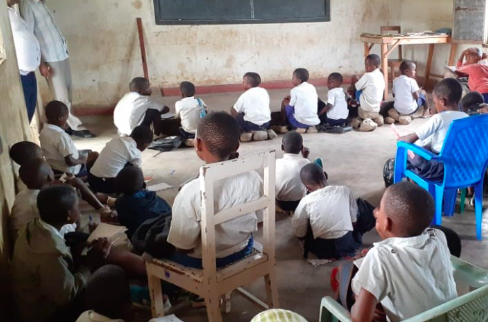 We are delighted to announce the addition of FAPROS, a women-led organisation based in the South Kivu province of the Democratic Republic of the Congo, to our esteemed global network at Keeping Children Safe. Since its establishment in 2012, FAPROS has been making a significant impact in emergency and disaster alleviation programs, as well as interventions in education, health, conflict transformation, gender promotion, and social inclusion.

A Shared Commitment to Child Protection
FAPROS's decision to join Keeping Children Safe as a member stems from their recognition of the critical role child protection plays in fostering safe and nurturing environments for children. As a local partner working diligently to address pressing issues such as education, gender-based violence, child abuse, and exploitation, their collaboration with our network presents a valuable opportunity for knowledge exchange and sharing best practices.

Through this partnership, FAPROS aims to connect with other organisations working in the field of child protection. By tapping into the collective expertise and resources of KCS' network, they aspire to enhance their own efforts and create a more comprehensive approach to safeguarding children in their community.

Ambitions for Child Safeguarding
FAPROS holds a key driver in their ambition to implement child safeguarding: ensuring that children live in safe environments that contribute to the development of their potentials. By prioritising the safety and well-being of children, FAPROS is taking significant strides towards creating a brighter future for the youngest members of their community.

Looking ahead, FAPROS envisions assisting over 50 children, including abandoned, orphaned, and street children, within the next year. Their commitment to implementing robust child safeguarding measures will contribute to the overall well-being and development of these vulnerable children, empowering them to overcome challenges and reach their full potential.

We extend a warm welcome to FAPROS as the newest member of our global network at Keeping Children Safe. Their unwavering dedication to empowering children and creating a safer world is truly commendable. Together we will continue to champion child protection, advocate for the rights of every child, and work towards a future where children can grow, learn, and thrive in safe and nurturing environments. Let us forge ahead in our shared mission of safeguarding and empowering children across the globe.